The Home Page
The Mydelman Android App homepage is displayed after you log in.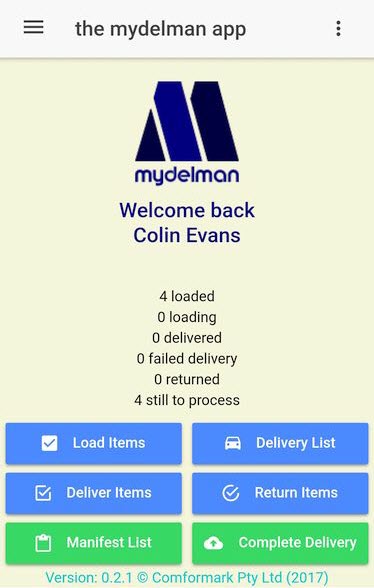 After logging-in, the home page appears with a welcome message showing your name.
Below that is a list of consignments that are currently loaded on your phone, or a message saying that no consignments are currently loaded.
At the bottom of the page are 6 buttons that take you to the main delivery functions you will use to make your delivery run...