Split Deliveries
Split, or partial deliveries are possible with the mydelman system.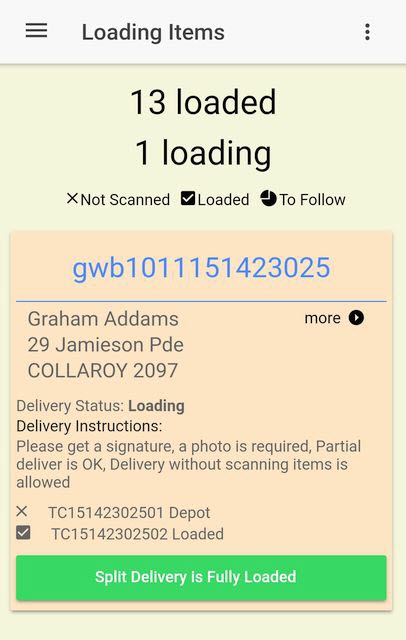 Loading Split or Partial Deliveries
If a consignment is marked as OK for a "Split" delivery a button will appear below the consignment information - "Split Delivery is Fully Loaded"
Press this button if you have loaded all the items that are currently available for delivery.
The consignment will be marked as fully loaded, and the items not scanned will be marked as "To Follow" on a subsequent delivery. This information is immediately uploaded to the Mydelman Server so everyone involved with the consignment knows the status.