No Scan Deliveries
The mydelman Android app allows you to make a delivery without scanning each item, if the sender has approved.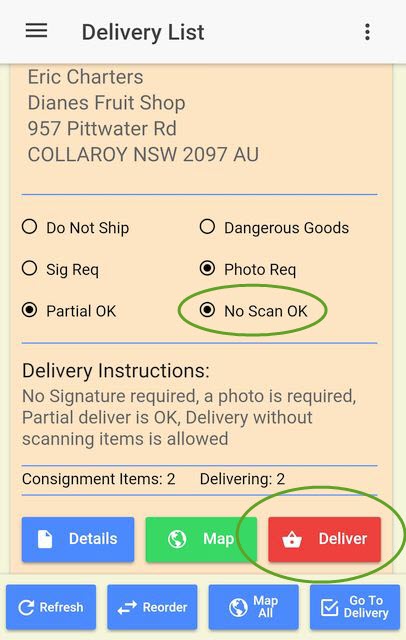 Consignment where No Scan Delivery is allowed
A sender can specify that delivery can be made without scanning all the items on the consignment when making the delivery. For example, a consignment might need to be delivered to a quarantined area where the driver is unable to scan the items on the consignment.
In such cases the consignment will have the "No Scan OK" option selected.
Also, a "Deliver" button will appear below the consignment.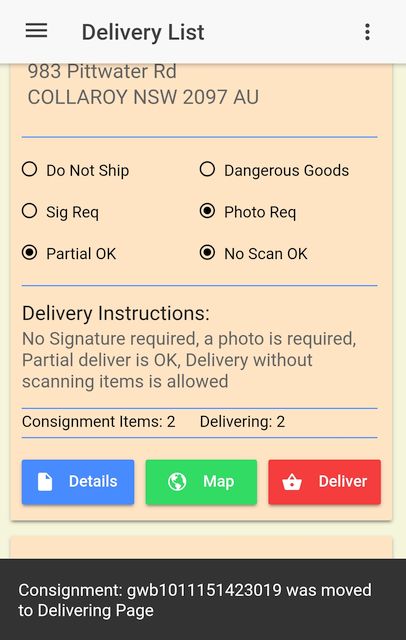 Delivering the consignment
Tap the "Deliver" button to move the consignment to the Deliver Items page, ready to complete delivery.
A message will appear at the bottom of the page, and the consignment details will be removed from the Delivery List page.
Now tap the "Go to Delivery Page" button to complete the delivery of this consignment.